Earlier this week I discovered that I am the recipient of a DCASE grant from the city of Chicago. The funds will allow me to continue working on my book project for my series of images I have tentatively titled '40 Stories'. I can't even begin to express how honored and excited I am to be able to create this book and I'm looking forward to getting this thing published!
That said, The funds I received from the grant are not nearly anywhere what I need to be able to complete this book successfully. I am going to rely of sales from prints through my website as well as accepting donations-
Please donate here!
Ko-fi.com/40storiesbook

Any and all help is much appreciated!
As you may know, this image series is a document of my time over the last decade working in the construction industry. While managing projects at construction sites for interior build-outs in office buildings downtown, I was given access to sections of buildings slated for demolition, gutted interior offices, and half-built steel structures. I was always the only person at the pre-construction "walk-through" that was gleaming out the windows snapping photographs.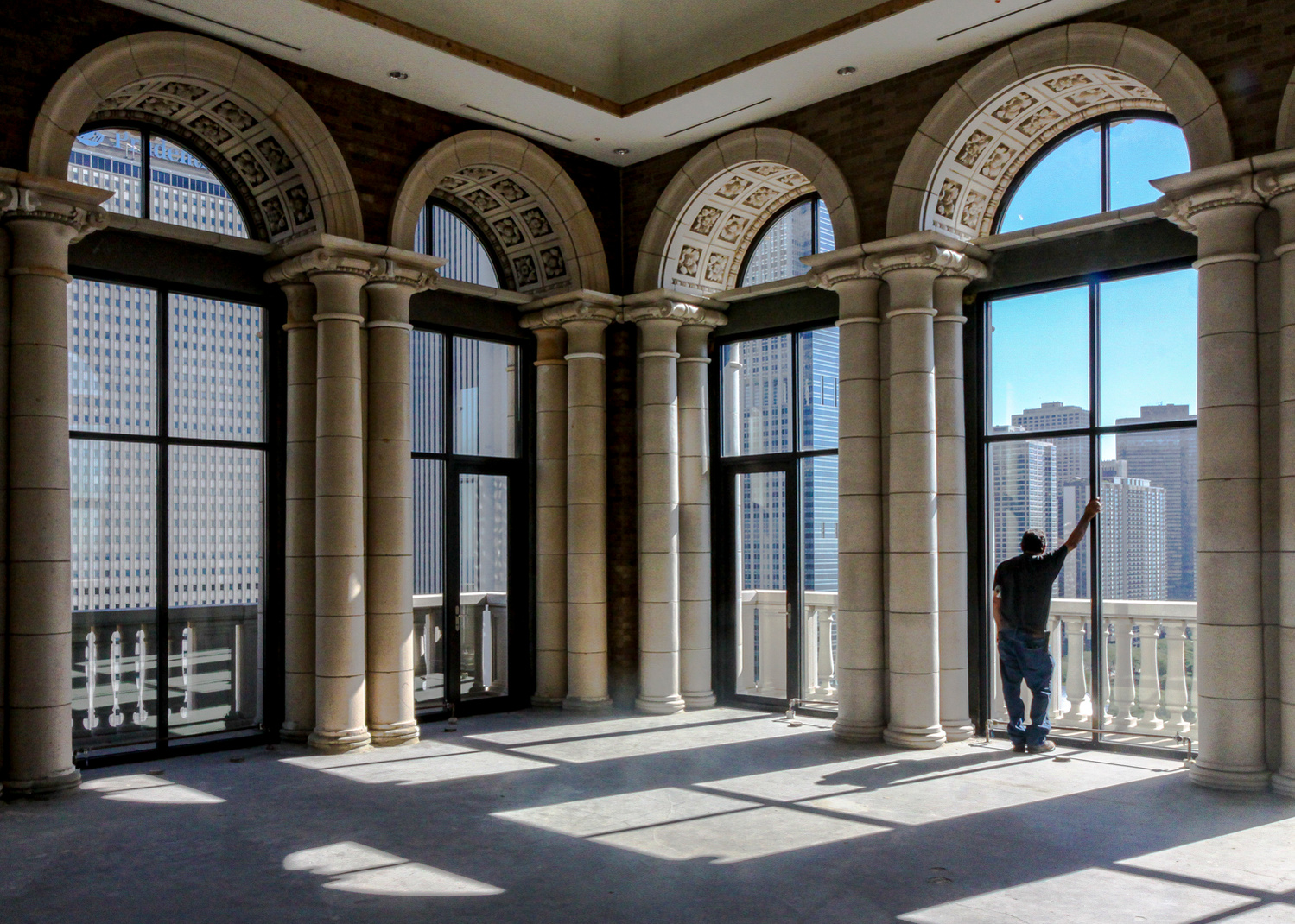 Through these unique perspectives, I feel I was able to capture images that reveal vulnerable, exposed portraits of Chicago's downtown loop skyscrapers that seem to many of us just omnipresent, monolithic structures that are the workplaces of other people. From different heights one either encounters a view towering over other skyscrapers or a static view across an alley that only seems to have the sun shine or bounce on it for minutes out of the day. With the ever-present evolution of construction, architecture, and new monoliths placed every year we should not take these views for granted.